At least 14 people were confirmed dead, and "many, many" injured when an apparent large tornado destroyed several homes in a southeast Alabama community Sunday, according to officials.
WSFA reported that the Lee County sheriff said 14 fatalities occurred during at least two tornadoes that hit the county.
An 8-year-old girl in Beauregard is among the dead, the news outlet reported.
Lee County Coroner Bill Harris said on Sunday evening that he expects more bodies to be found and the number of deaths to rise as search crews comb through rubble and debris.
"We've still got people being pulled out of rubble. We're going to be here all night," he said.
Alabama Emergency Management Agency spokesman Gregory Robinson said no deaths have been reported in the state beyond Lee County.
The deaths and injuries occurred in the community of Beauregard in Lee County, an area in the eastern part of the state near the Georgia line, Rita Smith with the Lee County Emergency Management Agency told The Associated Press.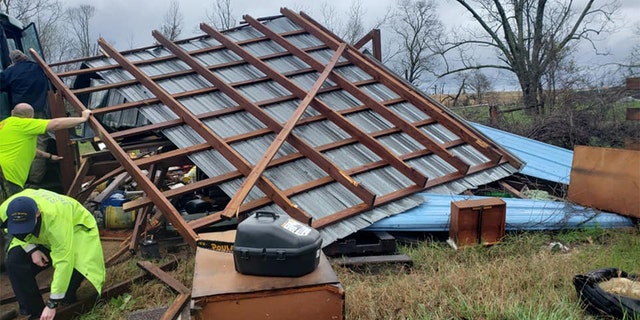 'MAJOR' WINTER STORM TO BRING HEAVY SNOW FROM MIDWEST INTO NORTHEAST
"We've got about 150 first responders out there," Smith told AP by phone earlier. "They are doing a phenomenal job. Sadly, we know that we have two known confirmed fatalities and many, many injuries."
She said multiple homes have been destroyed or damaged in Beauregard, a community about 60 miles east of Montgomery, the state capital.
Meteorologist Meredith Wyatt with the Birmingham, Alabama, office of the National Weather Service said radar and video evidence showed what looked like a large tornado crossing the area near Beauregard shortly after 2 p.m. Sunday.
CLICK HERE TO GET THE FOX NEWS APP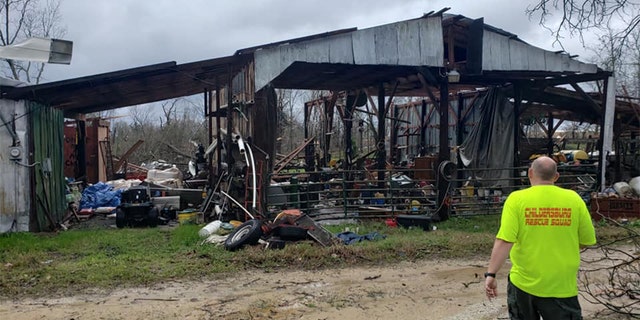 The Weather Channel reported that nearly 26,000 customers were without power in Georgia early Sunday evening; another 16,500 had no electricity in Alabama.
Numerous tornado warnings were posted across parts of Alabama and Georgia on Sunday as a severe storm system churned across the Deep South.
The Associated Press contributed to this report.